As we start preparing for the holiday season and the arrival of winter, I wanted to share a very simple but lovely addition to your decor. This is something that you can change from season to season, or tailor to go with your decor all year round. I call it candle jewelry. I add this to candles I am giving as gifts as well. I take old jewelry or jewelry beyond repair and turn it into candle accents.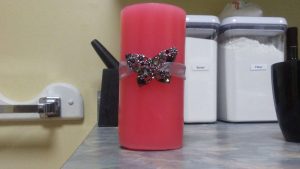 All you need is some nice ribbon that goes with the candle and the jewelry you are putting it on. Pendants, large beads and other items that can be easily strung on a ribbon or cord are all that are needed.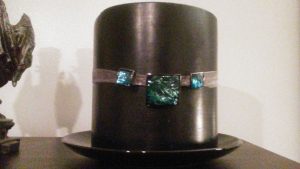 Simply cut the ribbon or cord to the size for the candle, string your pendants, beads etc. and tie up at the back of the candle. Trim off extra ribbon, and you're all set.
Send in pics of your own candle jewelry. I would love to see what you come up with!
Many blessings,
Lady Black