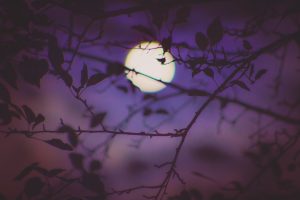 The full moon in March is often referred to as the Worm Moon and Storm Moon.
March is the perfect time to kick off our spring cleaning. The Storm Moon has a strong and persistent energy about it which we need to keep us energized to get through our chores.
We are also celebrating the Spring Equinox this month so we are seeing the first of the seeds we planted at Imbolc beginning to sprout. We have the opportunity to plant a few more before the growing season really arrives!
Lets get our lives cleaned up to make room for all these new buds. Get the mop out, get the broom going, and start scrubbing and sweeping. As you physically clean your house, think about the things in your life that also need to be swept clean. Is there an emotion or even a toxic person you need to leave behind? Let it go. Consider as well your spiritual life and prepare yourself for the new cycle. Maybe there are some outdated methods that are no longer serving you. Leave them behind and open your mind and heart to new things.
The element for this moon is water. Use blue to represent water along with green and yellow during your rituals. Use white for cleansing. You can burn white candles as you clean your home. Aquamarine and bloodstones are great to employ here as well.
You can place a bowl or cauldron of water upon the altar during your full moon ritual. You can include words such as:
The storm moon is full and strong.

We raise our voices in chant and song,
as we clean our homes and our hearts.
We make the way for new things to start.

You can save the water used in the ritual and use it for your spring cleaning. Label it with the moon sign and date to add to spells for an extra boost.
Many blessings,
Lady Black